Our People
Rowland Raikes BA MNI – Director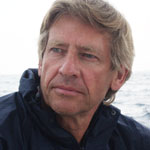 Rowland Raikes served for twenty one years in the Royal Navy during which he held a variety of posts including an appointment to the Royal Yacht Britannia, graduation from the Army Staff College and command of warships. From 1988 to 1992 as Marine Director of International Maritime Security Ltd he applied his maritime expertise to the business development of the company including anti-terrorist consultancy for passenger shipping, the placement of marine security, safety and firefighting officers and medical repatriation. From 1992 until 2005 he was director and co-owner of LPI Group Ltd, with Government Contracts with the UK Immigration and Nationality Department, and had special responsibility for the business development of Medical Rescue International (MRI), a company specialising in providing medical consultancy and repatriation services to ship owners and managers and their mutual insurance associations. He continues as the director of this company.
Dr W. Joe Baker FRCS LRCP – Medical Director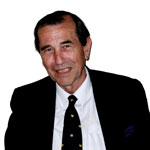 Joe Baker qualified as MRCS and LRCP at Kings College London in 1966 and FRCS at Toronto University in 1972. Following service in St. Mary Abbotts Hospital, London and The Wellesley Hospital in Toronto he went into private practice in Canada and served as coroner for the local district. He returned to The United Kingdom in 1975 as a General Practitioner and then spent seven years in industry as Senior Medical Advisor to Boehringer Ingleheim Ltd and Health Monitoring Services Ltd. In 1984 he re-entered General and Private Practice before leaving the NHS in 1995. He has been Medical Director of the Maple Clinic, four horse race courses in the South of England, the Royal County of Berkshire Polo Club and Medical Rescue International. In the twenty years he has been Medical Director of MRI, he has arranged or personally conducted the repatriation of seafarers from almost every part of the world and has set up for clients the most comprehensive and effective Maritime Pre Employment Medical Examination Schemes in the maritime industry.
Dr Dafna Givati – Senior Flight Medical Officer
Dafna Givati, who holds both German and Israeli citizenship, is the Owner and Medical Director of International Medical Escort, Medical Director of Aviation Bridge and Aeromedical Director of IES Medical. After graduating from Tel Aviv Medical School she specialised in Anaesthesiology becoming eventually in 1998 the Chief Anaesthesiologist at Rambam Medical Centre and Deputy Director of PICU at Nahariya Hospital. She has since concentrated on Paramedic Training, emergency missions overseas and serving as in flight ICU physician. In more than ten years as a senior flight physician she has crossed the world many times in both air ambulances and commercial aircraft, often carrying her own oxygen concentrators or ventilation equipment and has recently repatriated seafarers twice to the Kiribati Islands. Dafna has a strong professional team of paramedics to assist in repatriation work.
Debby Merry – Office and Operations Manager
Debby Merry has a wealth of experience in banking and her administrative skills lend themselves to handling the logistical elements of repatriations, collation of statistics and the day to day financial aspects of the company.